WaterGroup works with some of Australia's largest private and public entities. Our focus is on large water users who want to reduce their water consumption, environmental footprint and lower their operating costs.
---
Canberra Airport - Leak Detection
WaterGroup were terrific to work with, they detected 2 water leaks for us, in a professional, collaborative and timely manner."
Airport Infrastructure Manager
Canberra Airport
---
City of Melbourne - Guaranteed Water Savings
Under a Honeywell EPC performance contract, WaterGroup has installed water efficient taps, showerheads, toilets and urinals as well as rainwater tanks supported by a user awareness and education program.
City of Melbourne is guaranteed to save over $22,500 per year.
City of Melbourne is guaranteed to save over $22,500 per year.
---
Coles - Smart Water Metering
Coles engaged WaterGroup to implement smart metering in a range of their supermarkets around Australia. It gives Coles the ability to track, trend and report water consumption in their stores, as well as instant identification of any abnormal usage or, in particular, leakage. Coles is expected to benefit from additional savings in the order of 5% from greater user awareness through the added transparency that online metering provides. Based on the real data now available to them, Coles are also able to report more effectively and accurately in respect of its corporate sustainability targets.
In 2012 Coles expanded the number of stores to 175 Australia wide - read the AWA Water Journal article from August 2013 (PDF).
---
South East Water - 46% reduction in water consumption
South East Water utilised the services of WaterGroup as part of its Greater Than 1 Mega litre Residential Program that achieved a 46% reduction in water consumption by targeted customers. WaterGroup was responsible for the installation of over 100 Mini loggers as part of the program as well as the provision of time-of-use consumption reports. These were integral in identifying the cause of excessive water consumption and helped gain the confidence and trust of our customers. We found WaterGroup's level of service and data analysis skills to be exemplary and the success of our program over the last 2 years would not have been possible without their involvement, service and dedication."
Simon Quinn
Manager
---
Deakin University - Water Audit
WaterGroup completed an extensive audit for all 3 campuses at Deakin University Melbourne. With our industry-leading array of water auditing solutions, WaterGroup quickly identified key water users and areas for improvement. Water savings of >15,000kL/year were identified.
"It's been a pleasure to work with WaterGroup, we are very pleased."
Amanda Neilson
Deakin University
It's been a pleasure to work with WaterGroup, we are very pleased."
Amanda Neilson
Deakin University
---
NSW RTA - Strategy for Water Savings
"The NSW RTA has a corporate goal of saving 15% of its water consumption. WaterGroup helped in the preparation of a corporate water tree ensuring that the NSW RTA was one of the first organisations to have achieved this. Leading on from this initiative, their property group engaged WaterGroup to strategically look across their depots for major savings from rainwater harvesting which resulted in the production of detailed specifications. RTA liked the fact that WaterGroup are both designers and contractors. Hence they know what works, and what doesn't, and they have solid cost estimates because they can guarantee to do the work at the prices presented.
---
Blacktown - Storm Water Quality Improvement
WaterGroup is helping Blacktown City Council improve stormwater quality. In a five month contract we installed gross pollutant traps to capture pollutants and four high priority sites. This will prevent 150 tonnes of pollution each year from entering the local creek.
It has been an absolute pleasure to work with WaterGroup. I really appreciated their no fuss no nonsense approach and they kept us informed on progress all the time without prompting."
Natalie Payne
Blacktown City Council
---
Ku-ring-gai Council - Smart Water Metering
Ku-ring-gai Council wanted to be able to make informed decisions on when irrigation should occur and the volumes allocated based on the amount of water harvested. WaterGroup's innovative SMART Metering Network provides all that information via a user friendly interface. It also functions as a leak detection device with sophisticated alarm functions.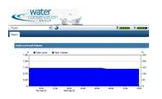 ---
Department of Corrective Services - WA - Waste Water Recycling
What do you do when you have plenty of free wastewater but not enough water captured for irrigation? You treat it to an appropriate standard and recycle it. That's what WaterGroup has done for the Department of Corrective Services in WA at their Karnet Prison farm. Once complete a 100kL/day Stornoway MBR plant is providing clean water to irrigate food crops and the sports oval.
---
Logan Hyperdome Shopping Centre - Centralised Tenant Water Metering
WaterGroup - Saving water at the Logan Hyperdome Shopping Centre has now been made easier due to WaterGroup. Our advanced smart water metering project now allows individual tenants to be monitored and water savings achieved. WaterGroup and the Minister for Climate Change and Sustainability Kate Jones officially launched this project on the 7th of April labelled by the Minister as a "world first" in water wise management, site assessments and supporting action plans to save 5 ML a year in water savings. Read more here.
---
La Trobe University
"WaterGroup has been a pleasure to work with. They have always responded in a timely manner and were cognisant of budgetary concerns. The final report they produced was very thorough and will be helpful in planning and budgeting our water consumption reduction projects into the future."
Jennifer Chaput
Manager Environmental Operations
---
Our clients also include:
Department of Corrective Services
Programmed Facility Management
---
We are approved suppliers of the following panels:
National Water Commission Panel
Local Buy Panel for Professional Consultancy Services NSW/ACT
Local Buy (LGAQ) Panel QLD
GCCC Waste & Water Panel QLD
Department of Sustainability & Environment VIC
City West Water Panel VIC