SebaKMT was founded in 1951 as a commercial agency for industrial installations. The founder Dr Herbert Iann soon expanded his enterprise by producing and developing measurement equipment for locating leaks in drinking water distribution networks. SebaKMT is now the world's leading developer and manufacturer of measurement equipment for diagnosing the condition of networks and locating faults.
SebaKMT's product range make an important contribution to the reliable - and therefore economic - operation of water networks across the world. For over 60 years SebaKMT has been a partner to all significant operators of electricity, water and telecommunications networks.
WaterGroup is happy to partner SebaKMT to deliver water loss management solutions to the large water users and water utilities.
For more information about SebaKMT solutions click on the link: SebaKMT
---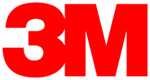 3M is a diversified technology company serving customers and communities with innovative products and services. Each 3M business division has earned leading global market positions.
WaterGroup is the Australian distributor for 3M Dynatel pipe and cable location products to the water industry. The full line of 3M Dynatel locators and markers helps you quickly and accurately identify underground assets. From finding the exact path and estimated depth of underground utilities, to locating buried passive markers, to reading and writing information directly to the iD version markers, to locating plastic pipes and conduits, 3M offers the precision tools needed to manage your assets.
Certain 3M Dynatel Locators interface with select GPS/GIS field mapping instruments. Together, these tools provide a complete locating and marking solution with the performance and reliability you trust from 3M.
For more information about 3M visit their website: 3M Australia
---

Outpost Central is an award winning smart meter web platform provider and device manufacturer. WaterGroup has partnered with Outpost Central, working with utilities and large water users to connect water and energy meters to the web.
For more information about Outpost Central visit their website: Outpost Central
---
RBS Wave GmbH is a German engineering firm that specialise in water, energy and related infrastructure. WaterGroup is proud to partner RBS Wave to deliver ground-breaking solutions such as LeakControl water network monitoring solution.
For more information about RBS Wave visit their website: RBS Wave
---
WaterGroup has access to a range of specialist sub-consultants when needed.