WaterGroup has supplied and installed well over 1,000 smart water meters to customers all over Australia. The smart metering system enables our clients to monitor, maintain and manage their water usage effectively.
The smart meter has the ability to send out automatic alarms and reports to our clients to help them catch water leaks/ abnormal usage patterns ahead of time. The solution guarantees savings to anyone with a monthly water bill >$10k. Easy access to data helps clients analyse potential areas where better efficiencies can be achieved.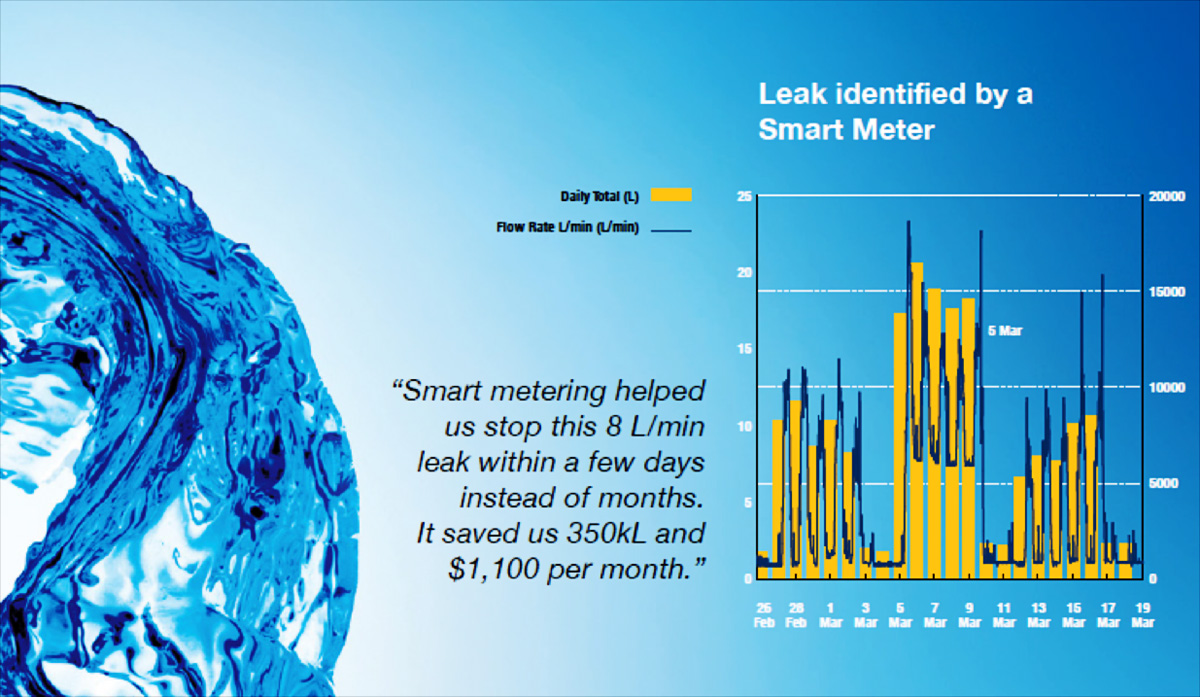 Click on image to zoom in.
WaterGroup also provides the service of "Water Management" whereby we take care of following up on alarms and ensure the needed actions are taken, whilst you enjoy the full value from your smart metering system.
Click on image to zoom in.
The smart metering system is all about increasing savings and efficiencies. For instance, smart metering your irrigation site enables you to monitor whether the irrigation system is functioning as would be expected, or whether there is room for improvement. Do you know if your irrigation is on during rains? With a smart metering system you do.
Click on image to zoom in.
We monitor the storage level of many of our clients' rainwater harvesting systems. We can overlay other data series such as irrigation use and local rainfall data to give a clear picture of how systems are performing.
Catching hidden or hard to find leaks has never been easier. Our clients have many a time found underground leaks in their pipelines. These leaks are often expensive and can go undetected in the absence of a smart meter. Do you know if you have any hidden leaks? Contact us today to find out.