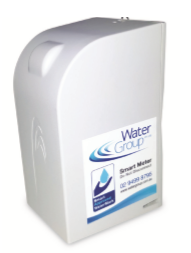 Collects data from your existing water meter so you can monitor and understand your water usage.
LoRaWAN is a leading new wireless technology enabling businesses to take advantage of the 'Internet of Things' (IoT) phenomenon. It is an open standard, low power, wide area network that enables wireless devices, sensors, machines and practically anything to connect and deliver data to the internet. The name LoRaWAN comes from Long Range Wide Area Network. It is standardised and developed by a global group of over 350 technology companies such as IBM and Cisco called the LoRa Alliance. LoRaWAN is ideal for smart metering applications where multiple devices across your site need to deliver data to the internet. It has never been easier and cheaper to monitor a large number of water meters on a site. Plus it provides the flexibility to add the monitoring of just about any other parameter such as pressure, level, gas, power or equipment status for next to no cost.
Ideal for:
Parks and recreational
Commercial buildings
Council regions
Download datasheet here.