Envizi provides water, energy, and sustainability software solutions. By consolidating water, energy, waste, and CO2 data into one platform, Envizi offers holistic insights into the sustainability performance of your organization. Viewing this data at an enterprise level allows clients to apply consistent policies to notification alerts, and track anomalies in a uniform manner - independent of the underlying meter equipment or provider.
More info coming soon.
---
SebaKMT was founded in 1951 as a commercial agency for industrial installations. The founder Dr Herbert Iann soon expanded his enterprise by producing and developing measurement equipment for locating leaks in drinking water distribution networks. SebaKMT is now the world's leading developer and manufacturer of measurement equipment for diagnosing the condition of networks and locating faults.
SebaKMT's product range make an important contribution to the reliable - and therefore economic - operation of water networks across the world. For over 60 years SebaKMT has been a partner to all significant operators of electricity, water and telecommunications networks.
WaterGroup is happy to partner SebaKMT to deliver water loss management solutions to the large water users and water utilities.
For more information about SebaKMT solutions click on the link: SebaKMT
---

Outpost Central is an award winning smart meter web platform provider and device manufacturer. WaterGroup has partnered with Outpost Central, working with utilities and large water users to connect water and energy meters to the web.
For more information about Outpost Central visit their website: Outpost Central
---
WaterGroup has access to a range of specialist sub-consultants when needed.
Leveraging IoT with Wireless Networks
---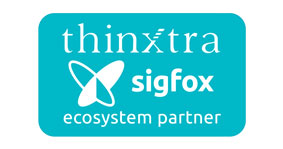 Sigfox (Thinxtra)
Sigfox is a telecommunications network designed to enable the Internet of Things (IoT), operated in Australia and New Zealand by Thinxtra. It specialises in servicing devices and machines that transmit small amounts of data such as meter readings. It uses small base stations with large areas of coverage to send and receive data, similar to the way mobile phone network operators do, but dedicated to transmit very small data parcels only. All major cities in Australia are currently covered by Sigfox with expansion rapidly increasing across the country and tracking towards 90% of the population being covered by 2018. Sigfox is ideal for smart metering applications where simple meter reading and leakage alerts are required. It has never been easier and cheaper to monitor water use and automatically deliver data to the cloud.
Read about the WaterGroup and Thinxtra partnership here.
---
LoRaWAN
LoRaWAN is a leading new wireless technology enabling businesses to take advantage of the Internet of Things (IoT) phenomenon. It is an open standard, low power, wide area network that enables wireless devices, sensors, machines and practically anything to connect and deliver data to the internet. The name LoRaWAN comes from Long Range Wide Area Network. It is standardised and developed by a global group of over 350 technology companies such as IBM and Cisco called the LoRa Alliance. LoRaWAN is ideal for smart metering applications where multiple devices across your site need to deliver data to the internet. This standard opens up a variety of operator models to suit the user. WaterGroup work with major LoRaWAN network operators such as NNNCo and Meshed.
---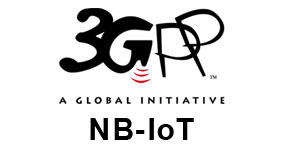 NB-IoT
NB-IoT is a new wireless protocol globally standardised by the same industry group (3GPP) who standardised 3G and 4G. It will be operated by Telcos such as Vodafone, Telstra and Optus using their existing mobile phone type telecommunications infrastructure. It is currently being trialled around the world and in Australia for smart metering applications. NB-IoT is arriving in Australia right now for pilot projects. General coverage is expected to be available for some regions by late 2017 with national availability in 2018. NB-IoT delivers all the benefits of 3G with the additional advantages of lower cost, lower battery consumption, and improved signal penetration.
---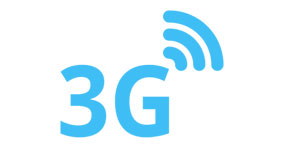 3G
The WaterGroup SIM Logger (Standalone Intelligent Meter Logger) is a high-end smart metering solution perfect for monitoring water use or pressure online. It is a compact, battery powered device designed to directly attach to existing meters. It collects consumption data which is uploaded to the cloud via the cellular network. Water consumption is then displayed on the WaterGroup smart metering website where users can view the information in a graphical display with powerful monitoring and management tools.