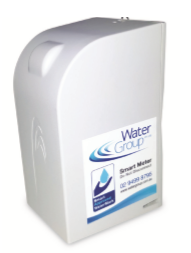 Connects to range of water meters to collect information on your water usage.
Ask us about our NB-IoT enabled logger that retro-fits to practically any water meter to collect detailed data on water usage and upload that data to the cloud. This effectively transforms a regular water meter into a modern digital water meter.
In addition to water metering, the logger can be fit to a wide range of sensors to measure other parameters including pressure, water level, temperature, valve status, and more. There is no need to buy, build, or maintain any wireless networking equipment as the logger communicates via a highly efficient NB-IoT wireless network. The logger is highly configurable in terms of what data is collected, and how it is delivered to where you need it.
Click here to also view our NB-IoT enabled Numeter - a fully integrated water, ultrasonic water meter.
Ideal for:
Airports
Aged care facilities
Universities
Hospitals
Supermarkets
Caravan parks
24 hour water users
Council and utilities
Contact us to discover more.